Presence detector - Professional Line - US 360 - IR Micro
€

72,19

Excl. tax€87,35 Incl. tax
Out of stock, but available

Unit price: €72,19 / Piece
Small. Round. Slim. Compact, inconspicuous single workstation solution. IR Micro 360° passive infrared sensor with a presence detection zone of 4 x 4 m (presence and radial) or 6 x 6 m (tangential). DALI-2 Input Device enables sensors to communicate colle
Read more
Specifications
Availability:
Out of stock, but available
Information
Small, round, slim. The single workstation solution.
Highly inconspicuous infrared ceiling mounted presence detector – ideal for single workstations in the office. The IR Micro impresses with its compact size (Ø 80 x 20.5 mm) and works with passive infrared sensor technology. The high-resolution sensor system works with a patented multi-segment pyro sensor. The 360° infrared sensor provides a presence detection zone of 4 x 4 m (radial) or 6 x 6 m (tangential) as well as a number of user-friendly functions, such as light level measurement, constant light control, semi automatic / fully automatic mode, teach mode and test mode.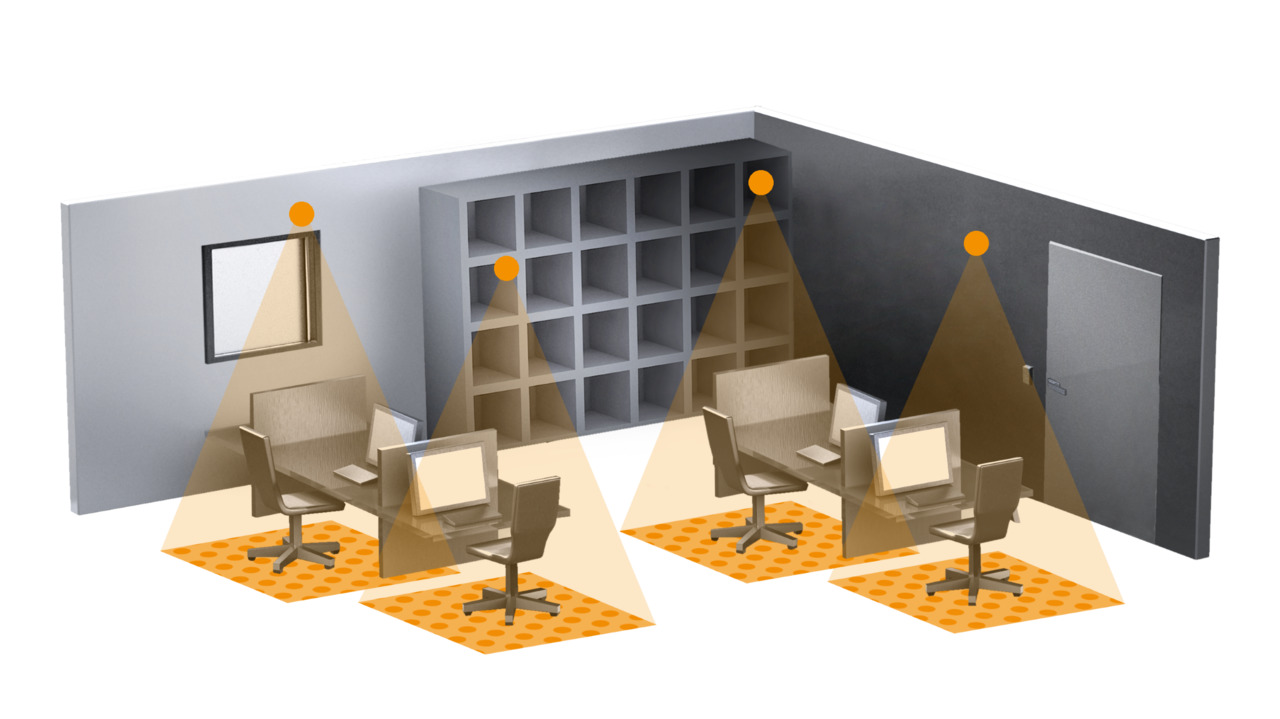 © Copyright 2022 DALIwarehouse.com | All rights reserved | Alle rechten voorbehouden